WELCOME BACK TO YOUR WORKPLACE
Stay Safe @ Republic Plaza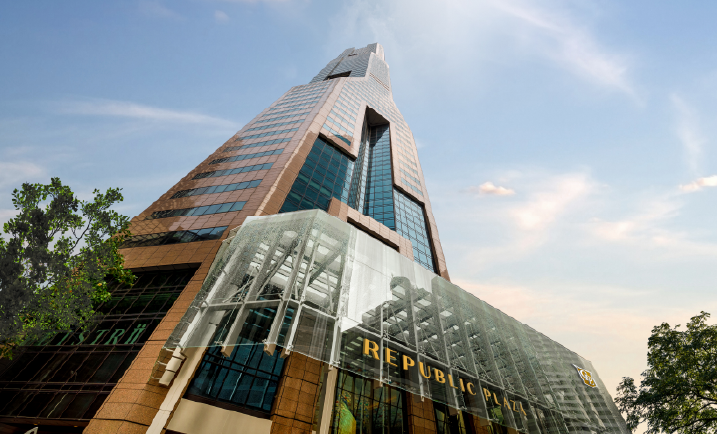 Working at the comfort of your own home has been great so far but after working from home for almost 6 months, don't we all miss the well-equipped workspaces, those occasional small talks along the way to the pantry, or the good food around Raffles Place?
As the number of community cases remains low in Singapore, the Government has recently announced further easing of restrictions, enabling more working community to return to their workplace. This is however, subject to the Government's guidelines of having employees continue to work from home for at least half their working time, and that no more than half of the employees are to be at the workplace at any point in time.
While you get excited about meeting up with your "long-lost" colleagues, there are some pointers to take note when you return to work, as well as some new features to look forward to:
Safe Management Measures
Temperature screening and SafeEntry Visitor Management System have become the new norm and will remain in place during your return, so do note to factor in the processing time to avoid any last-minute rush. Apart from the commonly seen methods of check-in (NRIC, QR code, SingPass Mobile and TraceTogether App), tenants and visitors who have received their TraceTogether Token can also present the QR code located at the back of the token for entry scanning.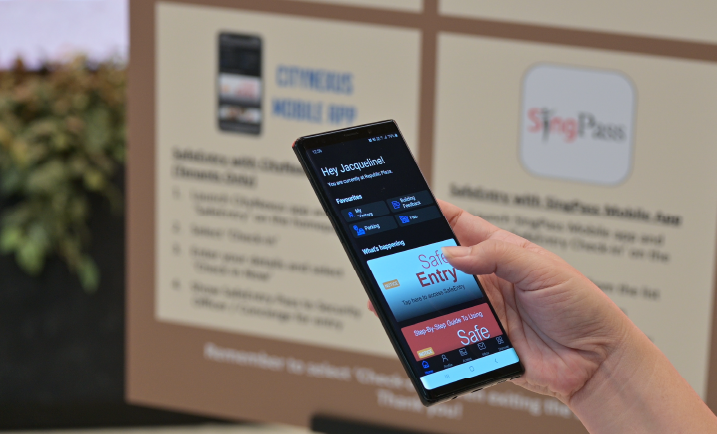 Republic Plaza office community can also conveniently check in / out of the building with SafeEntry via CityNexus mobile app, and enjoy easy access to Republic Plaza Tower 1 turnstile QR code thereafter.
With the Destination Control System (DCS), the lift will automatically be assigned to you upon entry at the Tower 1 turnstile, minimising the need for physical contact.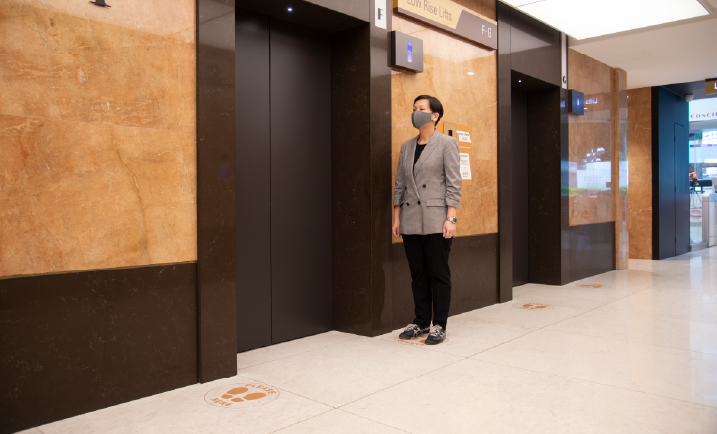 With the change in safe distancing guidelines, lift capacity has been reverted to accommodate more people. However, kindly note to wear a mask at all times and avoid speaking or touching surfaces unnecessarily within the lift. Also, do maintain a safe distance of 1m at the lift lobbies and other common areas such as the public seating area at the main lobby. For your safety and convenience, hand sanitisers are also available at the lift lobbies and concierge counters for use.
Innovative Technologies

To safeguard your health and well-being, CDL has also adopted new technologies to enhance our cleaning regime.
Lift buttons and handrails are treated with an Anti-microbial Disinfectant Coating which protects against bacteria and viruses for up to 90 days.
PhotoPlasma Disinfection System is also installed at high traffic areas such as lift lobbies to keep the air within the area disinfected. While everyone is asleep, our UV-C Disinfection Robot is working hard to keep everyone safe via emission of UV-C rays that will kill 99.9% of bacteria and viruses in the environment and on high touch surfaces. The UV-C rays are also proven to be effective against Methicillin-resistant Staphylococcus Aureus (MRSA) up to 2.5m away. Fret not about risk exposure as the UV-C robot is activated remotely only after office hours and are fitted with sensors to shut down if human and obstructions are detected along the way.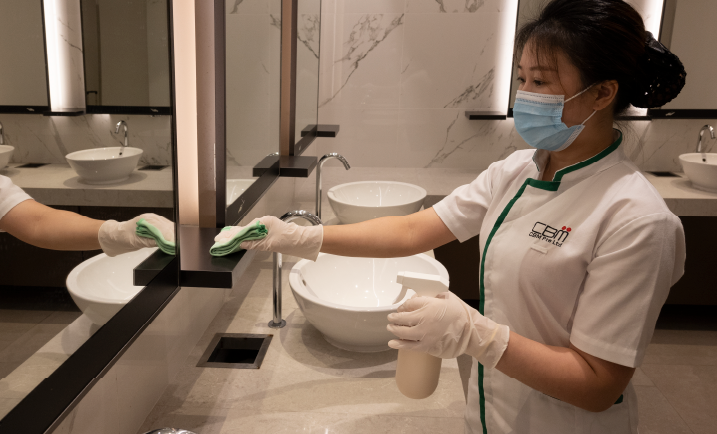 These initiatives complement the efforts of our cleaning team who have been working tirelessly to upkeep the cleanliness of Republic Plaza, with increased frequency of sanitisation and disinfection during this period. On top of this, the indoor air quality at Republic Plaza is also closely monitored, so feel free to check out the information available via the CityNexus mobile app.
Stay Safe During Lunch
Before you start inviting your colleagues to lunch, remember to note the following guidelines. Everyone plays a part during these unprecedented times, so let's stay united in this battle against COVID-19.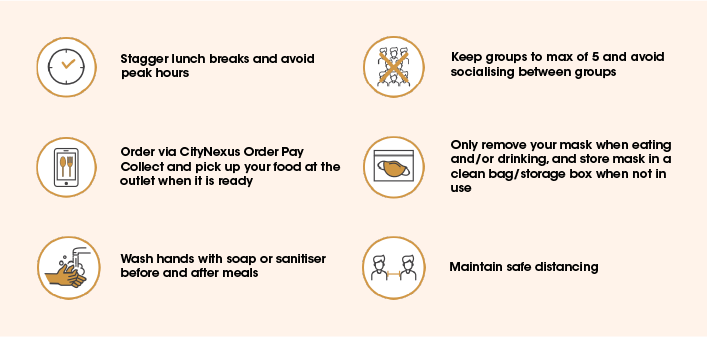 With this, you should be well prepared to return to the workplace safely. Once again, welcome back!